A delicious fig tart, with a fabulous combination of flavors, figs, raspberries and a delicate flavor of port wine. A top professional recipe by World Top Pastry Chef Pierre Hermé
---
About

this recipe

My neighbour has the good idea to grow trees that grow over the fence, like this colorful Bougainvillea
... as well as other fruit trees like this fig tree, with fruit falling on my side... a great idea ! I can bake Fig based desserts for free !
Even if figs are not my favorites, I get those free figs every year, a sign of God (?) to make me use figs in desserts !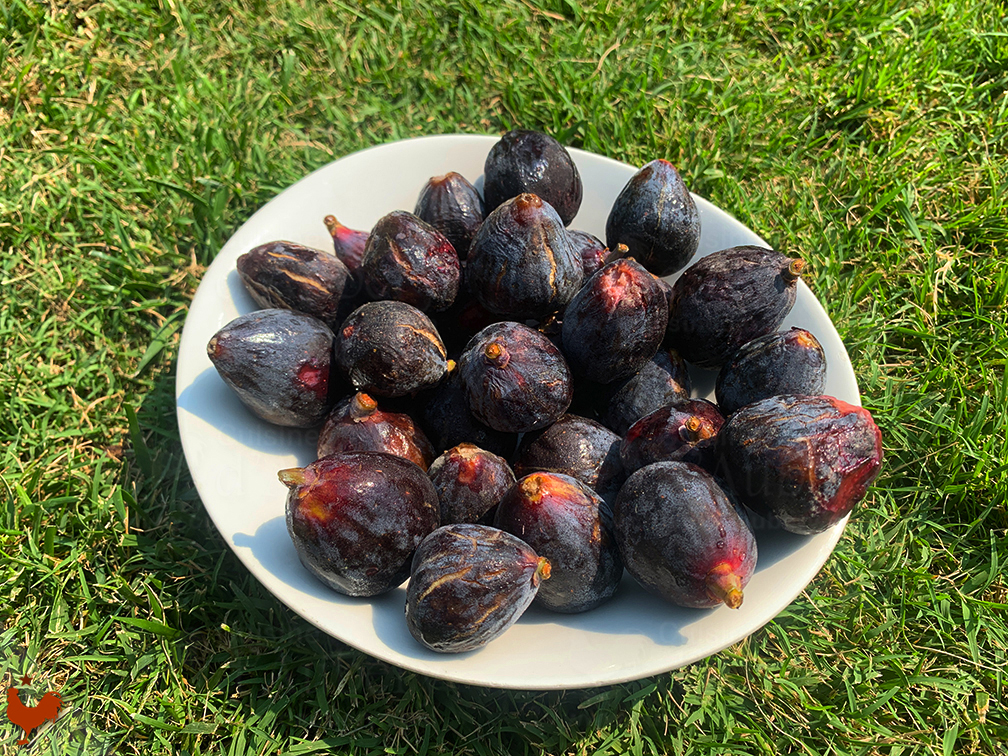 I told you already, figs are not my favorite fruit. And I rarely buy them, but I decided to try the recipe from my star, world renowned Pastry Chef Pierre Hermé, and the result caught me off guard. This tart is just delicious
Pierre Hermé combines figs with raspberries, for a tasty and intense fruit flavor. And to elevate the flavors, Hermé adds a ganache with Milk Chocolate and port wine
And the visual result is beautiful, isn't it ??
---
Source

of the recipe

A recipe from the book "Chocolate Desserts".

To purchase online, see HERE
A very good book of recipes, by world renowned chef Pierre Hermé

The recipe is on page 103
---
Modifications

to the original recipe

I modified a few things...

● The recipe is quite different from the original recipe in the book. Year after year, I modified and improved the recipe. I respected the taste and ingredients

● Hermé's original recipe mentions to poach the figs, which I don't do. My method is simpler.

● Hermé adds a sauce made with raspberries. I prefer to add the raspberries inside the tart itself.
---
---
---
---
---
---
---
Refrigerate. You may store and keep this tart for a day in the fridge
Enjoy this beautiful and tasty tart !