An easy and professional grade Nougatine to finish your desserts with a nice and customized visual
---
A dessert decoration
During the show 'Le Meilleur Pâtissier', I created a dessert called "The Yosemite Fire", which was a flambé'ed dessert
This dessert was supposed to describe my personal story that happened a few years ago when I was escaping Yosemite fires
During this fire, I met bears and cubs trying to escape the fire. Bears have a natural instinct for survival and knew the routes to keep their family safe. For this reason, I had to represent bears and sequoias, which I created using this Nougatine recipe
---
About

this recipe

Hence this recipe, the nougatine I used for the TV show

This nougatine (french brittle) recipe is delicious and is professional grade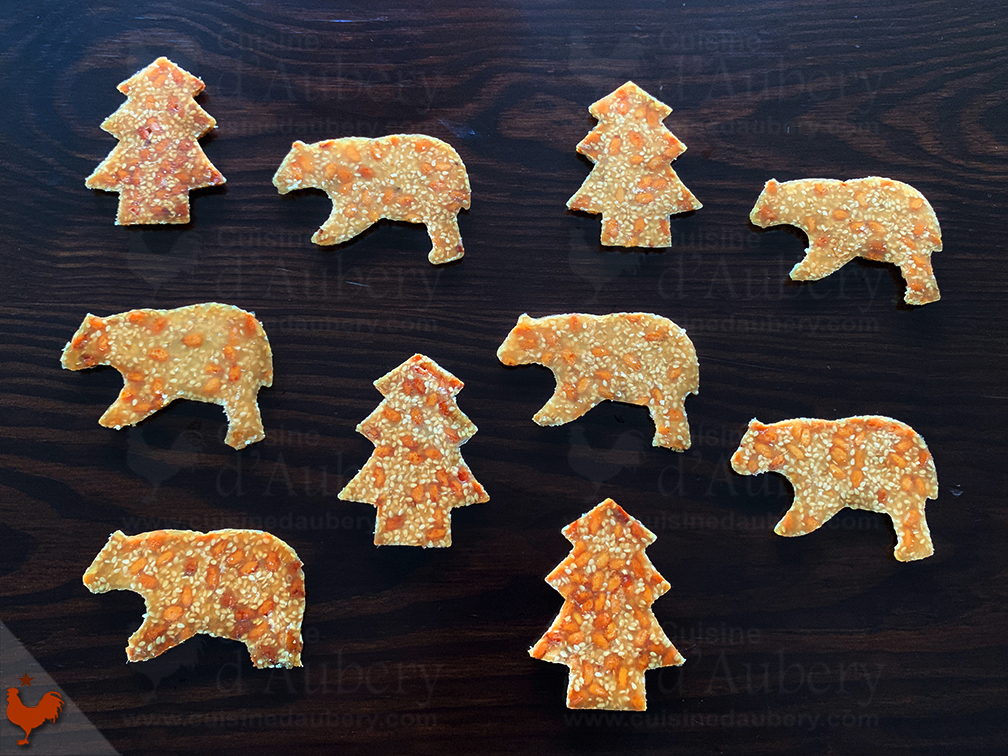 Butter avoids the nougatine (french brittle) to ooze. The glucose prevents the caramel to crystallize
Although it's used mainly in decoration, it's also a very delicious brittle that you can use inside desserts
Also, what I like with this nougatine is that it's more original than traditional nougatine with almonds.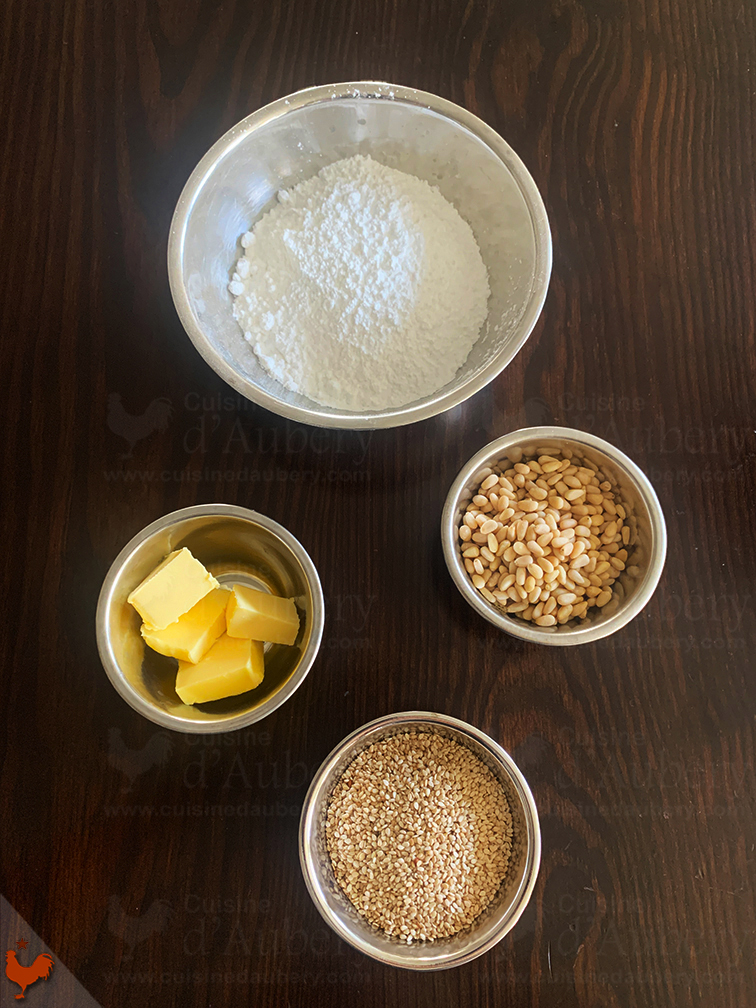 ---
---
---
---
---
Here's the recipe video:
https://www.youtube.com/watch?v=6xTBEHuVzVk
---
A few notes...
A few notes to succeed this recipe:
● Be aware that cooking this nougatine may be dangerous. Like caramel making, you would need to wear gloves as the mixture is extremely hot and can burn. I do NOT recommend Children making this recipe.
● Make sure to bring the mass to a boil in the saucepan, this is necessary for the pectin to "react" and to thicken the mass
● The nougatine will spread while baking : For this reason, make sure to bake in a pan with edges, otherwise the nougatine will drop and this would be an unpleasant experience
● I didn't mention how long you need to bake, as every oven is different. My oven is in California, which means big like everything we do in the States ! However in Europe, ovens are often smaller and baking times vary. Bake until golden brown.
● After baking, the nougatine is too liquid, and it's too soon to cut with cookie cutters (the nougatine will 'fill' the cuts)
● On the opposite side, if you wait too long, the nougatine hardens and you won't be able to cut (the nougatine will crack). To remedy, bake a few seconds in the oven to soften again