A French Choux Dough that works for all types of recipes
---
About

this recipe

We already saw several recipes of choux dough

They are all pretty much the same, but I find some better suited for different needs : Choux, Eclairs, etc...
The recipe I show you today is Gregory Doyen's, a recipe I learned with him in professional class, held in Los Angeles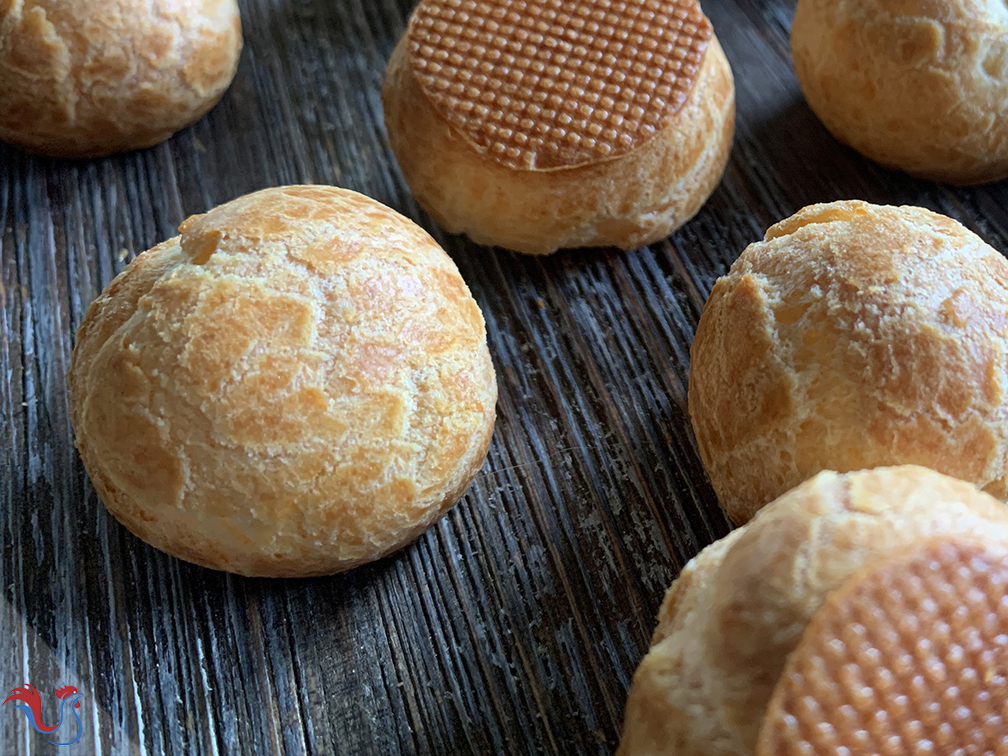 ---
Source

of the recipe

A recipe I found in the book "Sweet Concepts", by Gregory Doyen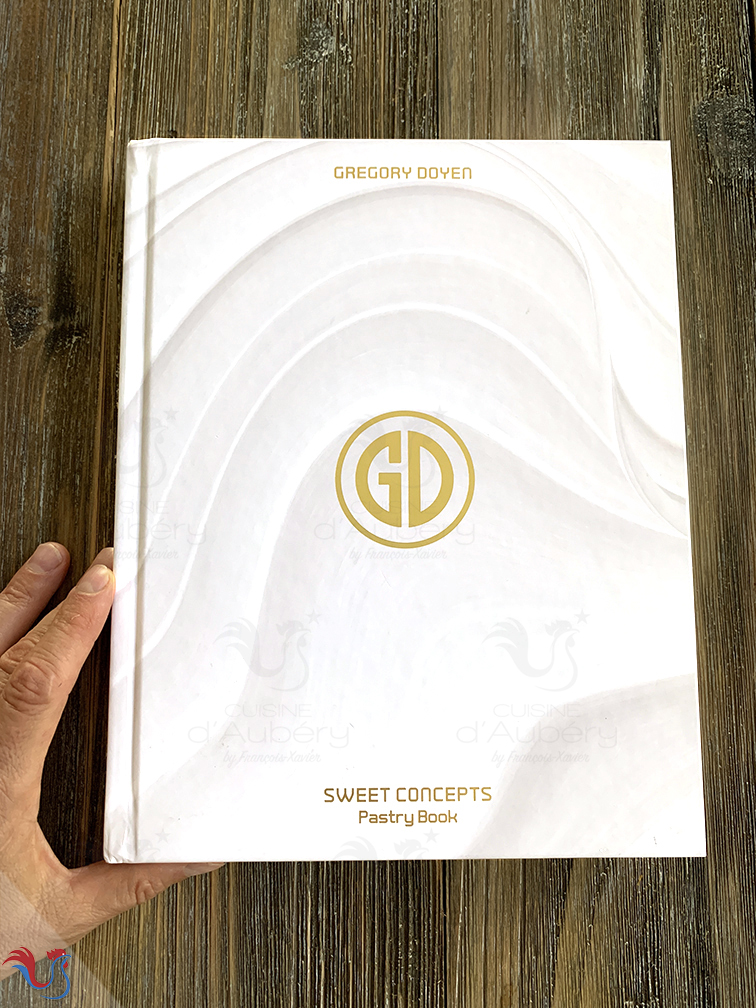 The recipe is on page 272
---
In class with Gregory Doyen
I first heard about Doyen while reading professional magazines like "So Good", and then I got the opportunity to learn with him in a class held in Los Angeles. I really liked his creativity, techniques and precision
A top Pastry chef, who is internationally known. A great teacher too !
---
---
---
---
---
---
---
1. In a saucepan, pour in the Milk (⅓ Cup or 80 g), the Water (⅓ Cup or 80 g), the Sugar (½ teaspoon or 3 g), the Butter (⅓ Cup or 80 g) and the Salt (½ teaspoon or 3 g)
2. Cook on medium heat until the liquid starts to boil
Scanpan Saucepan
Calphalon Nonstick Sauce Pan
3. For better results, sift the Flour
4. Off the heat, add in the Flour (½ Cup or 85 g)
Sifter for Baking
Flour Sifter
Polyglass Spatula
5. Remove from the heat and mix with a spatula, until the Flour has absorbed all the liquid and "forms a ball"
6. Then, Gregory Doyen recommends to wait 5 minutes for the mass to cool down slightly
7. If we don't wait, the hot dough could cook the Eggs !
8. Beat the Eggs (⅓ Cup or 140 g) in a mixing bowl
9. Pour in 1/3 of the Eggs, and stir vigorously. After a while, the eggs are absorbed
10. Repeat this twice, with 1/3 of the eggs each time
11. I showed you how to do this manually, but you may also use with the stand mixer (like a Kitchen Aid appliance), using the 'paddle'
KitchenAid 7-Quart Stand Mixer
Hamilton Beach Stand Mixer
12. You are done ! The choux dough can now be used, piped as éclairs, doughs, etc...
That's it!